Thank You to Our Current Sponsors
Our sponsors support what we do! We believe in their products and services. So please support what they do too!
Cory Texter is a professional motorcycle racer from Willow Street, Pennsylvania. The four-time X Games athlete earned his grand national number in 2008 and has multiple podium finishes in the American Flat Track AFT Twins class. In addition to racing, Texter is a frequent motorcycling journalist having articles published in worldwide publications such as Cycle World Magazine. Texter also has a marketing company called Promos By CTex where he creates resumes for other racers and teams. During the summer, Texter helps promote amateur racing across the country by raising money through online auctions to send kids and their families to the amateur nationals. Texter also promotes the yearly CTR Winter Throwdown Flat Track Race every January. He is a certified personal trainer and his hobbies away from racing include bicycling, running and spending time with his wife, Amber and son, Cruise.
Team boss Eitan Butbul and former American MotoGP™ star John Hopkins have had lengthy conversations about the state of Americans racing at the highest levels on the world stage. Much of those conversations centered around the lack of support and a clear path to MotoGP™ for American riders.
With those discussions in mind, Hopkins joined Butbul's APEX Motorsport Agency as a managing partner and together they created the American Racing Academy in 2020. The American Racing Academy is designed to provide young American riders with the professional training and tools to improve their skills and prepare them for a potential career racing at the sport's highest level.
The focus of the academy is to provide the youngest generation of American riders a chance to learn and grow and provide a structured path to a career at the highest levels of road racing. The newest component of the Academy is the American Racing Ohvale Team, which will provide a number of young riders the opportunity to compete in the MotoAmerica Mini Cup by Motul championship in the US.
La Verne, CA
​
909-455-5597
MotoTriad is a family-owned and operated company that was started from a love of riding and racing motorcycles of all kinds. We are dedicated to helping riders keep their bikes on the road, dirt and track. Our goal is to be your one stop destination for small bike and minimoto motorcycle parts. We are committed to 100% customer satisfaction.
511 S Harbor Blvd, Ste V
La Habra, California
​
Bell exists to inspire and enable the next generation of boundary breakers.
​
It is built from auto racing, motorcycle, and bicycle culture. We don't just make helmets; we make possibilities. Born in a garage.
Fueled by grease and will. Guided by pure intent to encourage the world to live, ride, drive and thrive. Hand-in-hand with the world's best drivers and riders, Bell continues to enable the world's best to be their best … as it always has.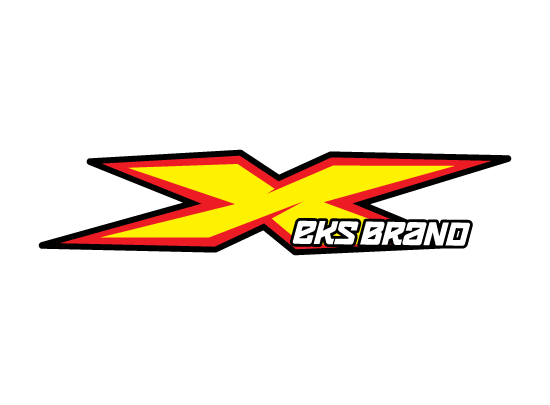 EKS BRAND goggles are quickly becoming a leader in the racing and off-road market. Incredible fit, function & value. #eksbrand #xbrandgoggles #clearvision
Danny Walker
229 S. Madison Ave.
Loveland, CO 80537
970-227-2385
American Supercamp teaches you the skill of precise motorcycle control in a challenging, safe and fun environment that will have you grinning from ear-to-ear! Whether you're an absolute beginner, or a seasoned racer, your riding skills will reach a new level at Supercamp.
3016 Kansas Ave Bldg #3
Riverside, CA 92507
​
​
​
The World Leader in Grip Technology…
This is not just a slogan to us. Over the past 25 years, we have dedicated ourselves to providing the best there is to offer in our products. This includes our proprietary compounds which have been extensively researched and tested by top athletes around the world to ensure that they provide the highest level of comfort and longevity possible. We are also the innovators of the Lock-On Grip system, which innovated the way in which grips are installed and secured to the handlebars and still remains the worldwide standard for grips. This is also the reason that we have chosen to continue producing our products exclusively in the USA in our own facility. While other manufacturers are scurrying to the lowest possible cost producer overseas, we remain dedicated to maintaining the highest possible product quality facilitated by our long term relationships we have developed with our suppliers.
1180 Olympic Dr #106
Corona, CA 92881
​
​
Pistonbones.com now offers custom apparel and accessories as well as signs, banners, decals, screen printing, embroidery and more! Contact us for your graphic kits, numbers plates, jersey lettering, custom decals, or media/promo print products. We've been family owned and operated since 2009!!!
2175 N. Batavia St.
Orange, CA 92865
​
'
​
​
Dubya USA provides the best quality wheels in the business, no matter if you're a professional Supercross racer flying over 40-foot tabletops or a weekend warrior going on trail rides with the kids.
​
Dubya USA is committed to building great wheel sets using the best components from Talon, Excel, D.I.D., Kite, Galfer, Motostuff and more. Dubya also offers custom wheel building, individual wheel components and even wheel restoration. Dubya works closely with a wide range of professional off-road athletes in everything from Supercross to Supermoto, a testament to the quality and performance of Dubya wheel sets. Never satisfied by the status quo, the company has expanded their offerings to include adventure motorcycle wheel sets and components as well as vintage wheel building services.
My grandparents, Karen and Perry Burkhalter are my biggest fans. They support our whole racing family with practice days, sleep overs and so much more! Thank you for everything you guys do for us!
302 N Sheridan St
Corona, CA 92880
​
Lucas Oil Products produces a premium line of oils, greases and problem solving additives. I have been using Lucas Oil since I started racing in 2013.
3386 Tyler Street
Riverside, CA 92503
​
We are the nation's largest retailer of motorcycle apparel, parts and accessories, serving Off-Road, Adventure, Sport, Cruiser, Touring and Scooter riders, too.

With over 125 store locations in 35 states, we're often just around the corner. And if one of our stores is just a bit too far to ride to, we're always just a click away at our online store at www.cyclegear.com where you'll find everything you need for your next riding adventure.

Whether you like to bomb the trails, hit a track day, navigate the urban jungle or do 500-mile days on the super-slab, we've got the stuff you need. And if for some reason we don't have what you want, we'll get it. Just let us know. We're always happy to do special orders – and there's never a restocking fee either.

We're riders too, so each and every one of us understands what it's like to be a rider and cares – deeply – about your satisfaction. In fact, it's the cornerstone of everything we do. From our humble beginning over 40 years ago we became the largest motorcycle gear retailer by living and respecting the rider lifestyle. We know how we would want to be treated. We get it.
711 W. 17th Street Suite H4
Costa Mesa, CA 92627
​
Boyko Racing is a top service center for all off road motorcycles and ATV's.
Over 30 years of experience serving SoCal riders.
​
From simple tune ups to complete engine rebuilding, Boring, Porting, and more. Specializing in all 2-Stroke and 4-Stroke motors.
Danny Walker
229 S. Madison Ave.
Loveland, CO 80537
970-227-2385
American Supercamp teaches you the skill of precise motorcycle control in a challenging, safe and fun environment that will have you grinning from ear-to-ear! Whether you're an absolute beginner, or a seasoned racer, your riding skills will reach a new level at Supercamp.
Motion Pro, Inc.
3171 Swetzer Road
Loomis, CA 95650

(650) 594-9600
Motion Pro, Inc. ® designs and manufactures high quality cables, tools and controls for motorcycles, ATVs, snowmobiles and personal watercraft.
California Superbike School
Fact: Step-by-step advanced rider training did not exist before Keith Code began his first one-on-one courses in 1976. What happened after that? From novice street riders to factory racers, riders trained by him rapidly improved.
For decades, expert riders have proclaimed riding to be 90% mental. Keith is credited with breaking the sport down into its essential components and bringing real understanding to riders in all categories. His books, videos and schools were the first to make that knowledge available to everyone. His step-by-step approach will make sense to you. Each skill builds on the last and creates a complete package of control and confidence.
For nearly 20 years, U.S.-based Vortex Racing continues to manufacture, market and sell top-quality motorcycle racing components for Motocross, Supercross, Road Racing, Flat Track Racing and Minibikes. Owned and operated by motorcycle racers and enthusiasts, we focus on absolute quality.
​
Each of our race components is made to the tightest tolerances with the best quality materials in the industry. We test on the track with direct feedback from top professional race teams worldwide.
17811 Georgetown Lane
Huntington Beach, CA 92647
​
'
​
​
From day one, we've backed up our levers with an unconditional guarantee — as crazy an idea in the motorcycle world as unbreakable levers were when we introduced them. Through market ups and downs we have never strayed from the idea of using only the highest-quality components in all our parts and backing them with an unbeatable warranty and customer service we can be proud of.
84 John Walter Cres.
Courtice, Ontario
L1E 2W7
Canada
​
​
Bickle Racing has been involved for 23 years. Our product line has been ever expanding with products all riders need at the track. Along with our leather repairs and lettering we now can supply custom t-shirts and much more.
Thank you for giving us a look. I hope we can help you and if you need something you don't see, shoot me an email and we'll see what we can do.
1040 Calle Cordillera, Suite 101 San Clemente California 92673
​
​
Racing Leathers are at the heart of NJK and have been since 1985!
The safety factor of the suit purchased is of paramount importance. While it is true that we are building you a suit to be raced and ridden in, the bottom line is that you are buying a suit that can be crashed in. We want to be sure that we are always doing our best to protect you from the elements you participate in.
​
We utilize all the latest techniques and the best armor around. We also use generous portions of closed cell foam, and double ply leather in every suit. We have have spent years developing our patterns and techniques to offer products like nobody else in the motorcycle and skateboard industries. Our designs are unique and our philosophy precise. We strive to build you an original racing suit of the highest quality materials and workmanship and design.
There are many imitators, but there is only one NJK!
My neighbors, my friends, my family, who have been there for us from the day I was born. Thank you for all your support and encouragement!